The Home Secretary, Priti Patel announced today that the Joint Terrorism Analysis Centre has changed the UK terror threat from substantial to severe, meaning that the possibility of a terrorist attack in the UK is highly likely.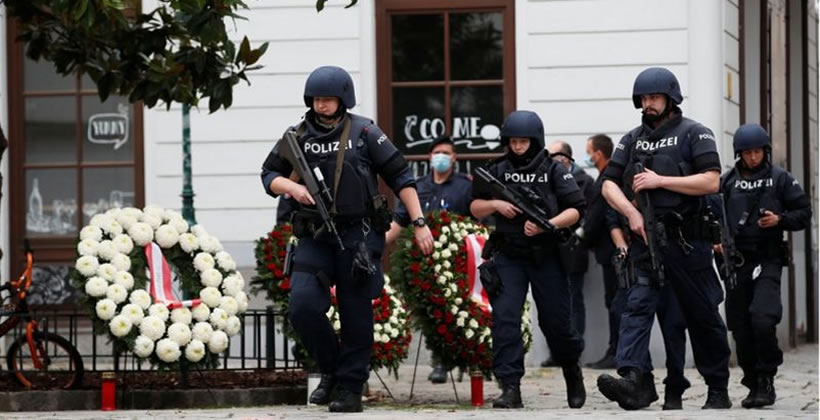 The Home Secretary made the announcement after the recent spate of Islamist terror attacks around Europe.
The latest attack in Vienna saw four people killed, an elderly man and woman, a younger male passer-by and also a waitress working at one of the locations attacked.
The attack is believed to have been carried out by a single gunman who has been named by local press as 20-year-old Kujtim Fejzulai.
Fejzulai, an Islamic State sympathiser, has been confirmed to have been know to authorities and was actually jailed for membership of a terrorist group in April 2019 after he attempted to travel to Syria to join Islamic State.
He was unfortunately released after serving only one-third of a 22-month sentence. Authorities have stated that he had fooled a deradicalization program before being released to go on to murder four people and injure 22 more, including one police officer.
Originally from North Macedonia, Fejzulai had both Austrian and Macedonian citizenship.
Many Twitter users reacted angrily to the announcement by Priti Patel, pointing out that while the UK terror threat is being raised to it's the highest level, hundreds of unknown illegal immigrants are still entering the UK each and every week by small boats from France.
This too many is seen a serious security risk that the Government seem unwilling or unable to tackle.
These illegal entries to the UK are all the more worrying when considering the Islamic State warnings to the world, that they will send their jihadist fighters into Europe disguised as asylum seekers at the time when Angela Merkle opened up the EU to over a million refugees and migrants.
Twitter users often point out the fact that the vast majority of the illegal immigrants entering the UK are in fact, young men, with very few women or children as would be expected to be among those seeking asylum from a war-torn country.
Also pointed out is the fact that these immigrants, who enter the UK illegally have to pass through multiple safe countries to get to the UK, prompting many people to question the validity of their asylum claims.
Austrian police have so far confirmed making 14 arrests in relation to the Vienna attack.