The Islamist terrorist who decapitated an elderly woman and stabbed another man and woman to death near a church in Nice has been revealed to be a boat migrant who arrived in France from Italy just last month.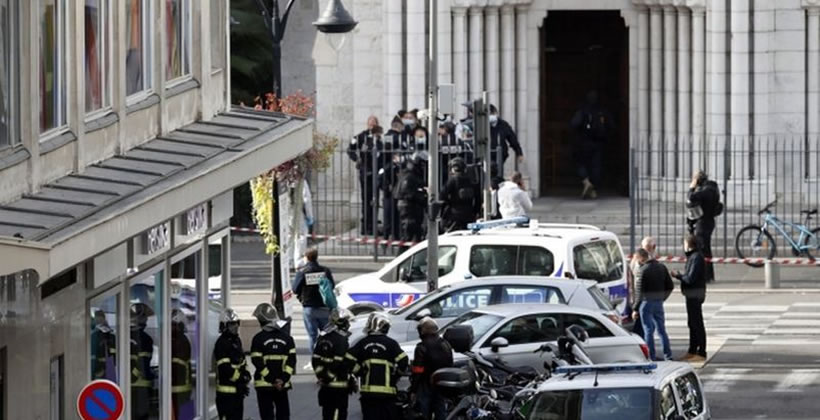 The attack left two women and one man dead and was called an "Islamist terrorist attack" by President Emmanuel Macron. One of the female victims, an elderly woman, was "virtually decapitated" according to officials. The other two victims, a woman and a man were stabbed to death while others were injured in the attack.
It has since been revealed that the male attacker, 21-year-old Brahim Aioussaoim, who was shot and "seriously wounded" by French police, was a boat migrant that had travelled from Tunisia to the Italian island of Lampeduas. After leaving Covid 19 quarantine he was told to leave Italy and travelled to France where he carried out the attack.
Mayor of Nice Christian Estrosi spoke of "Islamo-fascism" and said the suspect had "repeated endlessly 'Allahu Akbar' (God is greatest)".
The attack is just the latest in a string of Islamist terrorist attacks carried out by terrorists masquerading as asylum seekers who arrived in Europe by small boats and include the beheading of French teacher Samuel Paty and the recent attack in a park in Reading, UK.
A French consulate guard was also attacked in Jeddah, Saudi Arabia on Thursday and another man was shot dead by French police in the city of Avignon after he threatened them with a hand gun.
The attacks follow the publishing of cartoons of the Muslim prophet Muhammad by the French magazine Charlie Hebdo.