SNP MP Margaret Ferrier has apologised "unreservedly" after making a 400-mile train journey from London to Glasgow after she received a positive test for the COVID-19 virus.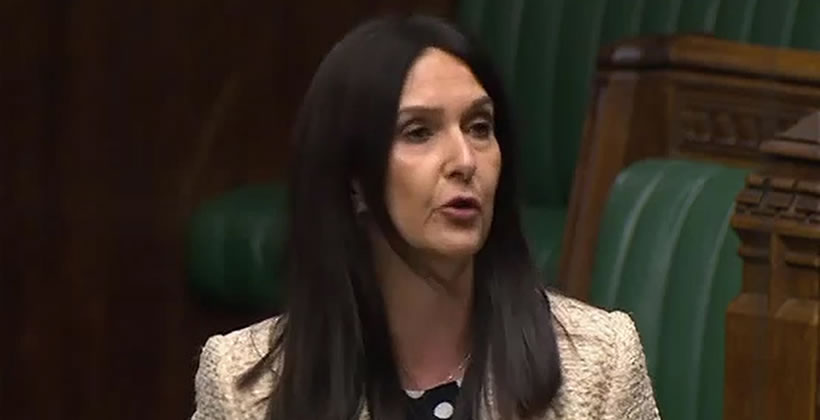 The SNP MP had originally travelled to London after developing symptoms of COVID-19, flouting the rules to self isolate after developing symptoms of the virus.
She then went on to speak in the House of Commons, knowing full well that she had recently developed symptoms, while she waited for the results of a COVID-19 test.
While for many flouting the COVID-19 self-isolation rules, after developing symptoms, is in itself a very serious matter for a sitting member of Parliament to do however, Ferrier's next actions are for many unexcusable.
After receiving a positive test result while still in London, Ms Ferrier, in an act of complete negligence and utter disregard for the health and wellbeing of her fellow travellers, took a 400-mile train journey from London, back up to Glasgow.
Senior SNP figure, George Kerevan has since hit out at what he described as a "feeding frenzy" against the MP who travelled from London to Glasgow knowing full well she had the COVID virus, writing that he could see that self-isolating in "lonely London" was a prospect Ferrier could not face.
Other MPs have however not been quite so understanding, presumably feeling that not wanting to self-isolate in "lonely London" is not enough of a valid reason to break the law and potentially put other peoples lives in danger. Labour MP Ian Murray slammed the comments made by Mr Kerevan, stating:
"This is yet another lapse of judgement from George Kerevan, who should be urging his former colleague to do the right thing and resign as an MP.
"SNP MPs should see representing their constituents as a privilege, not a chore."
Ferrier, the elected SNP MP for Rutherglen and Hamilton West, along with her party, demanded the resignation of Borris Johnson's chief adviser Dominic Cummings, for the far less reckless action of travelling in his private car, to his family home to self-isolate.
The SNP leader, Nicola Sturgeon withdrew the whip from the disgraced MP on Thursday and there have been calls from all sections of her party for her to resign. The SNP leader said that she was "very angry" and that having spoken to Ms Ferrier, confirmed that she had "made clear my view that she should step down as an MP".
Leader of the SNP in the Commons, Ian Blackford has also told the BBC: "People are making enormous sacrifices and MPs have to be judged at the highest standards. People will expect her to reflect on her position."
As of writing this article, Margaret Ferrier has refused to resign however the SNP has warned her that she could for being kicked out by her own constituents if she refuses to go. The police have also announced that they are launching an investigation into Ms Ferrier over the law breaking trips between London and Glasgow.