West Midlands Police have arrested a man wanted in connection with a stabbing spree that took place in Birmingham on Saturday night that left one man dead and several other people seriously injured.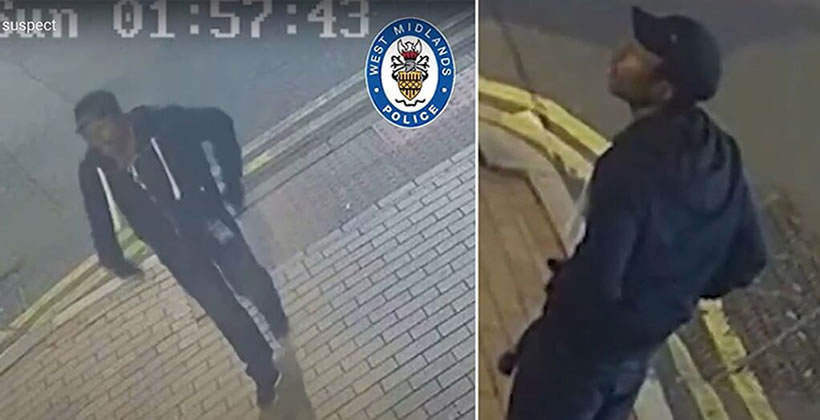 The 27-year-old man was arrested in a dramatic police raid at 4am today at an address in Selly Oak Road, Birmingham after eight people were stabbed in the city centre.
The barbaric and depraved, apparently random attacks, that occurred in the early hours Sunday morning left a 23-year-old man dead, another man and a woman aged 19 and 32 critically ill in hospital with serious stab wounds and five more people aged between 23 and 33 with other injuries needing hospital treatment.
Police worked "through the night" in an effort to identify and apprehend the suspect, seen in surveillance footage that they had previously released to the public, after the savage and callous attacks.
A police spokesman said on Monday 7th September: "We've arrested a man on suspicion of murder and seven counts of attempted murder in connection with the #BirminghamStabbings."
The emergency services were originally called to a stabbing at around 12.30am in the early hours of Sunday morning after which reports of numerous other stabbings were received.
Khalid Mahmood, the Labour MP for Perry Barr has since the attacks questioned how the attacker was able to carry out the attacks over a prolonged two hour time frame and he told The Times that the life of the man that died may "potentially" been saved had the police responded more quickly to the incident.
He said, "We've got to look at the fact [the suspect] had two hours to run around the city centre, which has a huge amount of CCTV cameras in place,
"Where was the monitoring? Both the public and police were put at further risk. There is a person dead. How was this man able to go on a two-hour spate?"
Speaking of the police raid, a neighbour in Nately Grove said, "It was about 4am and we heard a loud bang and saw lots of cars in the Grove with sirens.
"They brought out two men in handcuffs."
They said that the house was occupied by a number of people and that, "They've been there for a few months. We don't really know much of them, but they would play loud music."
Another local resident who spoke of the police raid said:
"We heard a massive bang – we thought someone had crashed a car but it must've been them (police) bashing the door down.
"We looked out the window and there were lots of armed police shouting 'armed police, get down.
"There were two police vans, then three more police cars came along.
"I saw them bringing about four people out.
"That house has been privately rented and they've been around for the last six weeks.
"The locals have had problems with them playing loud music."